More and more citizens from the UK and Ireland are coming to Lithuania, hoping to receive quality treatment faster. Twice as cheap operations and shorter queues are some of the many advantages increasingly enticing foreign patients to choose surgical orthopaedic treatment and rehabilitation services in Lithuania.
Marina Stock, 66, worked on her feet for many years until she suffered an injury. Eventually, the joints of both of her knees began to wear out, causing the pain in her knees that plagued her for nearly ten years to become so severe that she could hardly walk 100 yards.
Long Queues Encourage Leaving
After visiting a physiotherapist in 2021, Marina heard the sad news: she urgently needed both knees replaced. The problem was that her referral to a surgeon in her native country was only a year later. Thus, without hesitation, she turned to Lithuanian specialists, as the quality help was only a short flight away.
A few months later, she already had one of her knee joints replaced and a total endoprosthesis performed on another at Fi Clinica medical facility in Kaunas. Three weeks past the operation, Marina was actively exercising, and her condition was rapidly improving.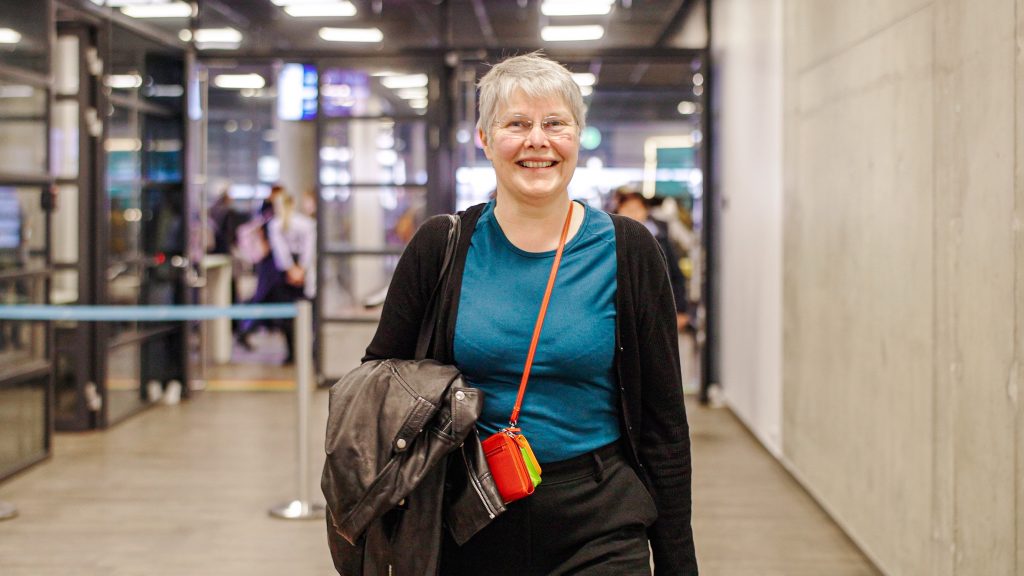 "Three months later, right before the New Year, I had a video interview with a doctor from Lithuania. Mr Širka was very pleased with my progress. He told me that I would be able to have another knee surgery in six months. So, I booked my next flight just two weeks after my return," M. Stock says.
When Marina returned home, she faced the painful reality that, like thousands of other NHS patients, she would have to wait 150 weeks, or almost three years, for a second knee operation. "I knew that if I waited for surgery in my country, not only would I be worse than before, but probably because of the irregular walking, my hip would also start to wear," the patient says.
Younger Patients Are Fleeing the UK
The orthopaedic-traumatologist Aurimas Širka says orthopaedic problems usually occur due to genetic reasons, age, or injuries. Untreated osteoarthritis leads to progressive wear and tear of the knee joint, which causes severe pain and limits movement. Marina was diagnosed with third-degree arthrosis of both knee joints.
"After an individual assessment of the patient's knee condition, we selected the Evolution® medial-pivot knee system that ensures optimal knee bending stability and anatomical movement and maximally limits wear and tear. The innovative implant feels natural, like walking with a healthy knee joint," the surgeon says.
The Evolution® medial-pivot knee system is built upon a legacy of 95% patient satisfaction with 98.8% survivorship at 17 years. Its design enhances quadriceps efficiency, allowing for improved proprioception and a more normal-feeling knee.
This case, according to the physician, is unique: "Usually, after the first knee replacement, the patient has to wait 2-3 months to recover movement and muscle functions. In this case, the implant reduced the pain and allowed the patient to reproduce the natural function of the knee. This allowed Marina to faithfully follow the established exercise plan to quickly and easily strengthen her leg muscles. So, we were able to perform the second knee surgery after six months".
"Scientific studies have shown that pre-operative management and exercises before knee replacement lead to the best long-term results," he says.
According to A. Širka, for each patient, the most suitable implants are selected individually. The latest treatment techniques are more likely to be applied to young and active patients who recently began coming more frequently from abroad. It shortens the patient's recovery time after surgery, reduces pain, and allows them to come back to their favourite activities as soon as possible.
Treatment Costs Half the Price
Each trip costs Marina around £8,000. It includes flights, surgery, travel insurance, transport, hotels, and a recovery period at the spa.
According to the patient, compared to some of her friends' experiences, such a trip is worth every penny. "A few of my friends in the UK have had knee and hip surgeries. They spent a lot of money but did not receive the care and services they could have received in Lithuania. They were shocked when they found out how much everything cost me, and my whole trip is half the price of a private operation in the UK," she says.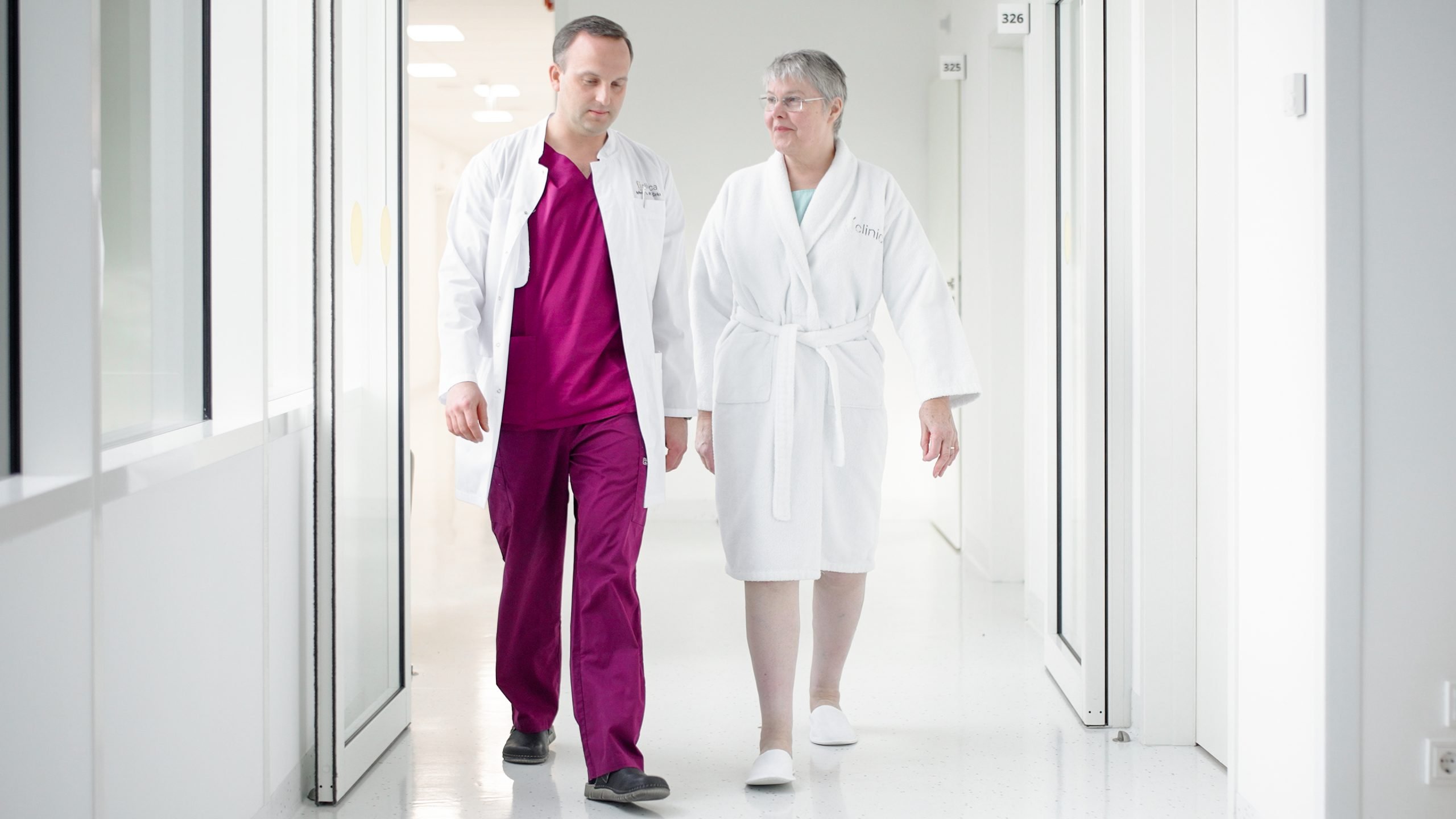 According to the woman, many Britons do not dare or do not want to leave their country. "I have heard that I am fearless to travel this far, yet I'm not. It's just that the care here is at the highest level. All the staff spoke fluent English, and the caring personnel was always by my side. As soon as I landed at the airport, I didn't have to think about anything else. I was escorted everywhere, looked after, and cared for until my flight back. This is another reason I came back here," Marina Stock says.
Consult with our specialists about MicroPort eMP knee system